Linguakabinet - for your communication in Russian and Dutch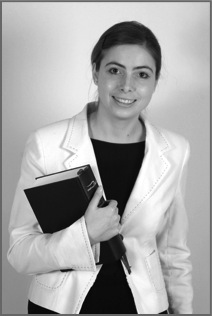 Mila Greveraars-Volkova M.Sc. / B.Tr.
Founder Linguakabinet | The Hague
Linguakabinet provides interpreting and translation services for companies, government institutions and private individuals in Russian, Dutch, English and Belarusian.

The agency is a highly professional language boutique specializing in assignments which require exceptional quality and flexibility due to their complex technical content, high level of responsibility and challenging deadlines. That is why we count amongst our main clients government departments, notary offices and law firms, engineering companies, banks, judicial institutions and large international organizations and companies.

Linguakabinet offers sworn translations and apostilles on the translated documents. We also provide conference interpreting (simultaneous and consecutive), negotiation interpreting and court interpreting. Linguakabinet can also advise you on doing business in Russia, accompany your delegation abroad or organize a cultural and/or evening program for your guests in the Netherlands.

Please consult our website for a comprehensive overview of our services. You will also find a sample of our customers and contact information to request a free quote or advice on a service.